Teaching in Geoecology
Our undergraduate teaching provides Geography students (in German language) with knowledge and skills required to understand and contribute to modern Geoecology:
Basics of Biogeography, Soil Science and Climatology
Field skills analyzing ecosystem structure and processes
General laboratory skills focusing on soil analysis.
The interdisciplinary nature of Geoecology is reflected in our graduate teaching (mainly in English language): It delivers to students of Geography, Environmental Sciences, Geosciences and Biology extended knowledge on
Wetlands,
Terrestrial Ecosystem Ecology,
Climatology and
Soil Science.
Advanced field and laboratory projects are held in close contact with our research projects.
Study focus Geoecology
Study focus Geoecology
Besides providing a scientific basic knowledge, the study focus Geoecology concentrates on general and specific concepts and methods of geoecology. These concepts include process- and space-related perspectives of landscape research and the ability to recognize and formulate system interrelations.
More precisely, we convey the knowledge of differentiating subsystems according to temporal and spatial scales and of classifying specific landscape compartments in relation to existing questions.
In our working group, we present quantitative and modelling approaches to describe the landscape structure and element turnover.
---
Information about current courses and exam dates can be found by clicking on the name of the course leader or under About us>Team> the selected person.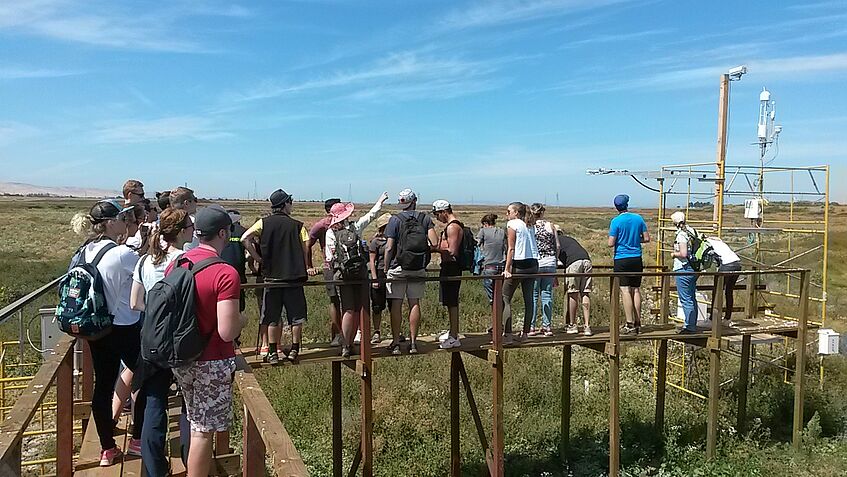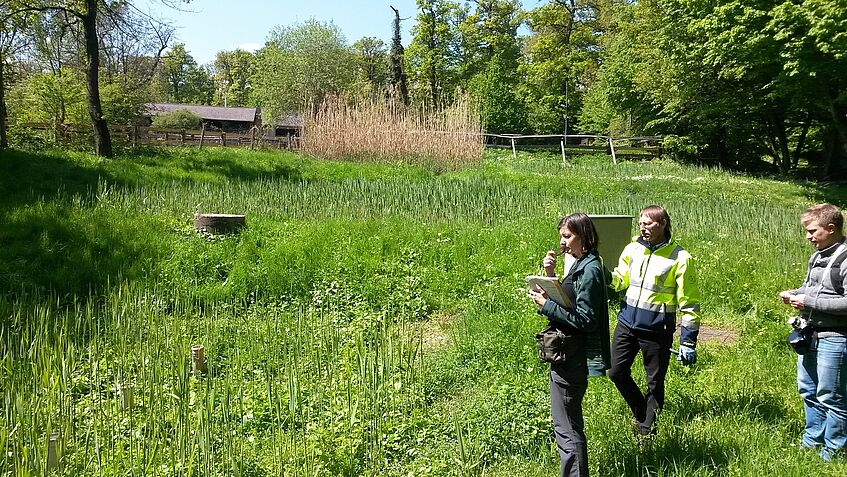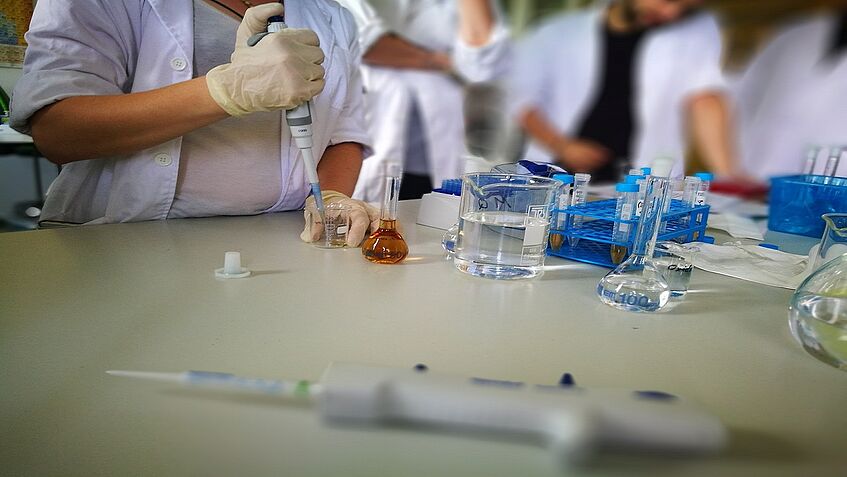 Practical training in the bachelor program Geography at the Institute of Geography and Regional Research at the University of Vienna
(c) ENGAGE - Geomorphological Systems and Risk Research